Mykonos: An impossibly stylish island, ringed by pristine beaches lapped by clear seas, drenched in history and fascinating vernacular architecture, and enlivened by spirited, cosmopolitan parties. The famed Greek island is simply the place to see and be seen during the Mediterranean summer, and now it's more straightforward to reach than ever, thanks to plentiful direct flights to and from the island's west-coast airport, just 15 minutes' drive from Agios Stefanos — the seaside home of Amyth of Mykonos, Thanos Hotels' latest Mediterranean marvel.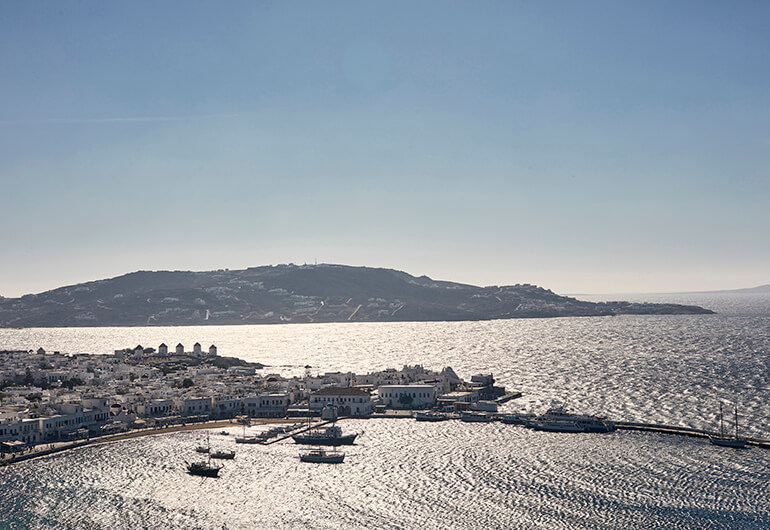 An Airport in Paradise
Home to its own airport since 1971, Mykonos is today easily accessible from many major cities via a multitude of carriers. Direct flights from Europe include Amsterdam, Barcelona, Budapest, Geneva, Frankfurt, London, Paris, and Rome. Many flights from the USA involve just one connection via Athens – including New York, Washington and Boston – while flights from. Miami, San Francisco, Los Angeles and Chicago involve just one further change in Europe (usually via London, Paris, Munich, Madrid, Zurich or Vienna).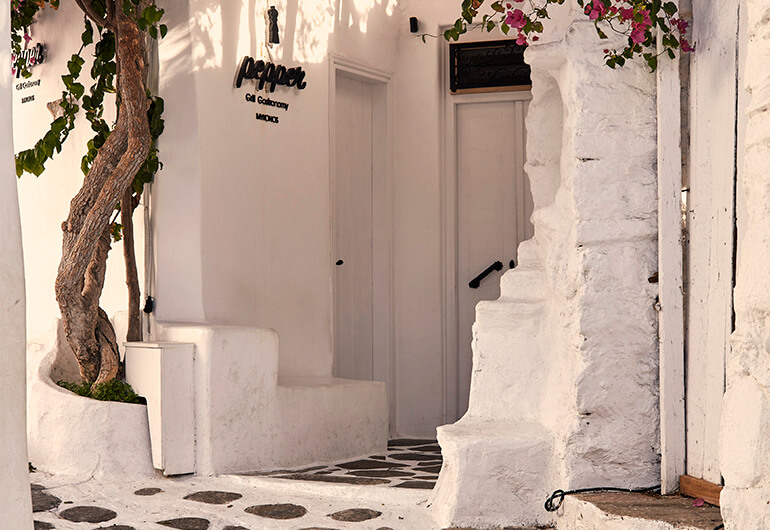 Paphos, Cyprus: An Easy-to-Reach Neighbour
One route of particular interest to Mediterranean aficionados is Paphos, Cyprus, which now has three direct flights per week to Mykonos between May and October. This makes it incredibly easy to spend a week or two ambling around the highlights of Mykonos before jetting to Paphos on a 70-minute flight for a Cypriot holiday – or vice versa. This is a wonderful opportunity for travellers to explore just what it is that makes Greece and Cyprus similar (their glorious Mediterranean heritage and enviable lifestyle) and how they differ, ever so subtly, in culture and of course history.
The Thanos Hotels sister properties of Amyth of Mykonos offer an array of five-star places to stay in Paphos, each with their own distinct personality, but all coming with impeccable service, intriguing local activities, and authentic Cypriot cuisine. Anassa is a serene hillside sanctuary set on a picture-perfect beach; sleek, chic Almyra encapsulates contemporary Cyprus with its playful, up-to-the-minute design overlooking the sea; and Annabelle is the grand dame of Cyprus luxury hotels, the epitome of seaside sophistication.
Enquire today to find out how best to plan a trip between the two hotspots of Paphos, Cyprus and Mykonos, Greece, staying at Amyth of Mykonos and the Cypriot Thanos property (or three!) of your choice. Our team remains on hand to make seamless dual-destination jaunts a breeze.